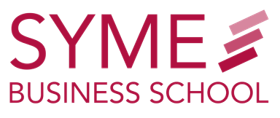 The ICMA education programs run at SBS are built on a platform of specific case studies linked to all topic areas. Case studies are a great way to build your employability skills and apply your studies in a business environment. Students work individually or in teams on real business cases from real organisations.
Nowadays, it's up to you to take control of your professional future and make sure that you are progressing wisely down the right career path. SBS can provide you with a tried and tested pathway.
For more information go to the SBS website:

WITS Global Business School
The WITS Global Business School Certified Management Accountant Program is available Online in all locations not serviced by a Recognised Provider Institution.
The WITS Online Certified Management Accountant (CMA) Program will provide you with the skills needed to take your career to the next level. The courses are available only to students residing in locations that are not already serviced by a face-to-face education provider.
The Wharton Institute of Technology and Science (WITS) was founded to provide professionals an opportunity to undertake further academic and professional studies, in locations and modes beyond that of the traditional academic classroom based instruction setting. The WITS Global Business School is a recognised provider of the online Certified Management Accountant (CMA) Program and the Graduate Conversion Program (GCP).
For more information go to the WITS website: